Automatic Sanitizer Dispenser
Automatic Sanitizer Dispenser
Sanitize Yourself
Contactless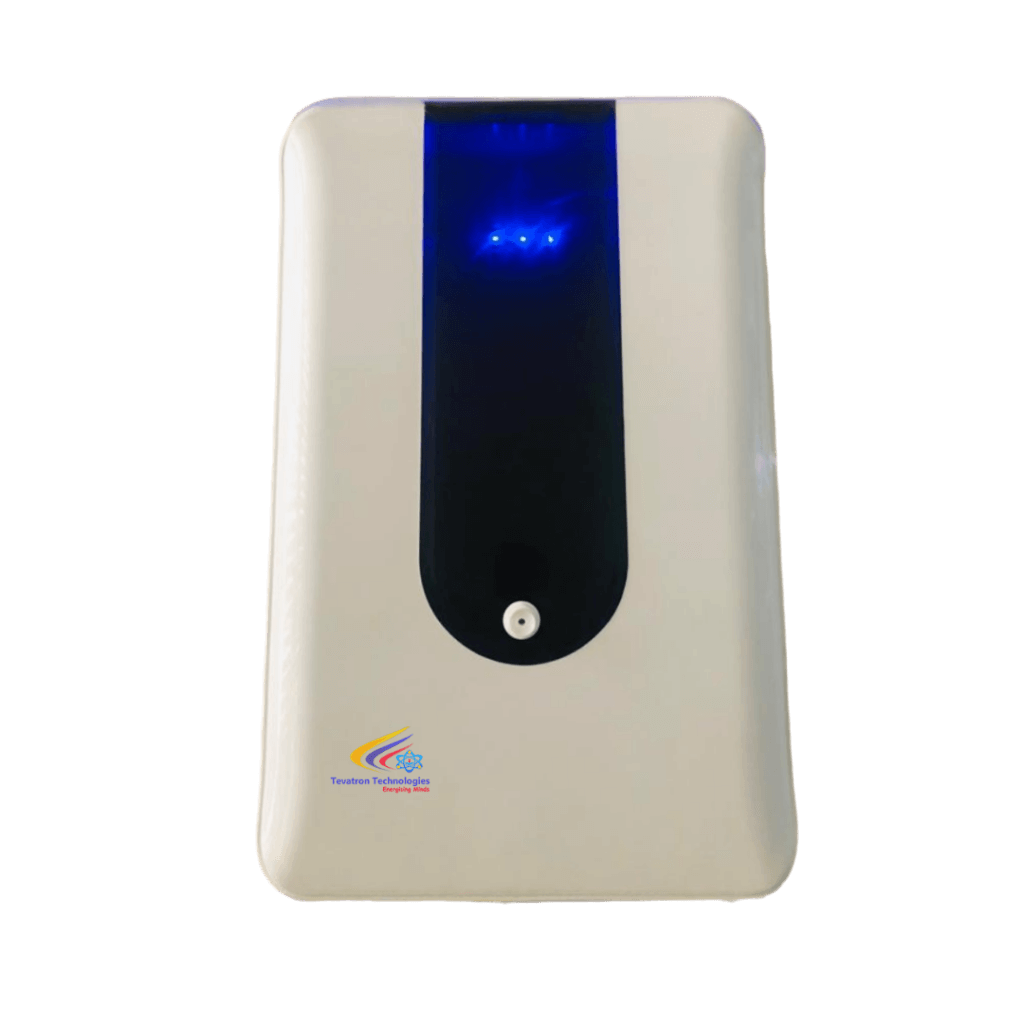 Automatic Hand-Sanitizer Dispenser is compact contactless
spray alcohol-based sanitizer machine. When hands are placed
under it, its mist based formula spray use only 2 to 3 ml of
sanitizer ensuring optimum usage and spray cycle up to 5
seconds in a single sense. Contactless Technology works based
on Ultrasonic Sensor & IR Sensor to ensure zero-touch and high
precision, and effectively disinfect both the hands at once. It is
easy to install much like Wall Clock. Two wall-mount holes are
present at the back for proper installation once fixed with
screws. At the front, 3 LEDs indicate On, Off or Dispensing in
progress status. 8 Litre tank makes it last longer & economical
with 3000+ spray shots.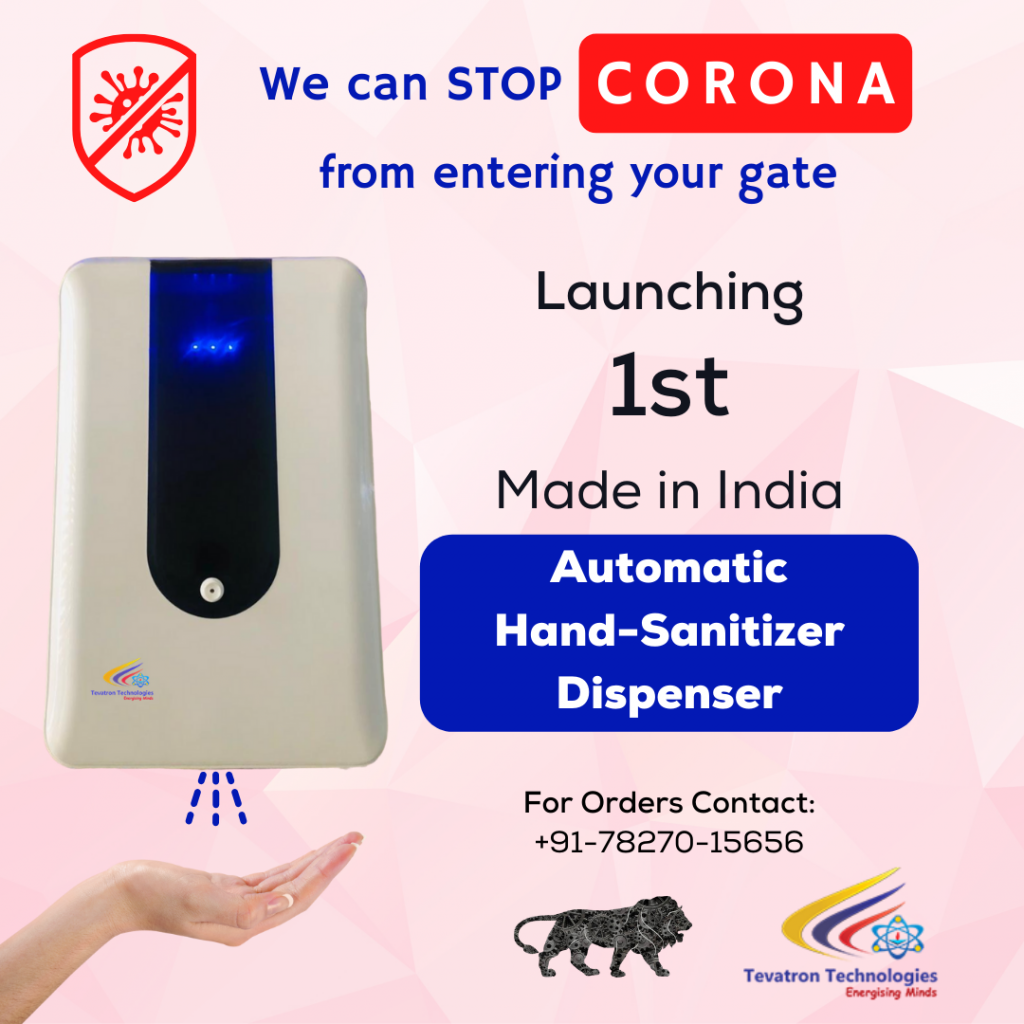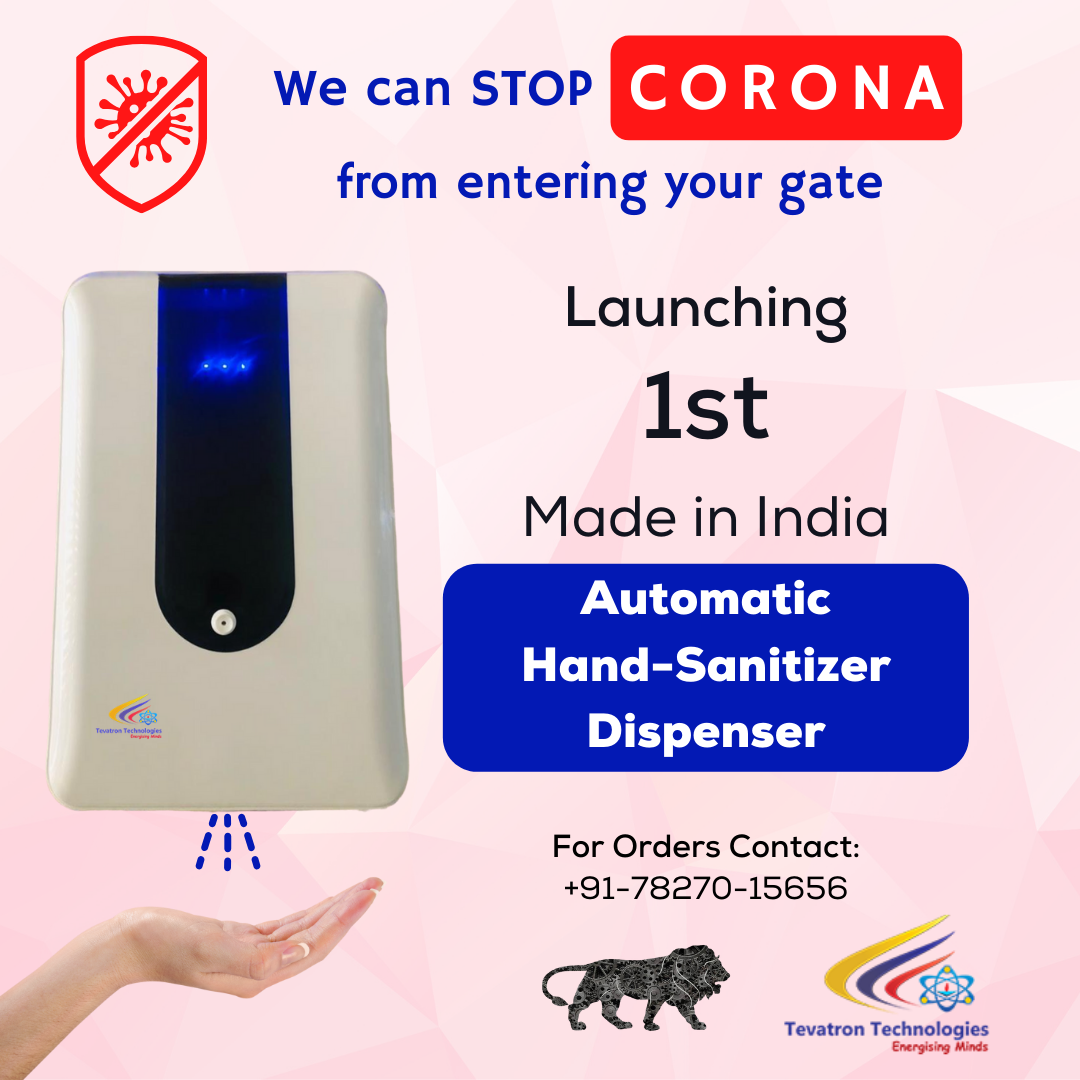 Product Description
It will sense the person's hand or any article at its bottom and automatically switch On the motor-pump to dispense 2-3ml of sanitizer (in 5 sec cycle).
Once the hand removed from the range of sensor, it will turn off the pump automatically.
LEDs provide for monitoring status of the machine.
Highly accurate sensor monitor the articles in sensor range.
Electricity Input – Machine will work on 220 AC
Power Consumption – Spraying Mode – 24VA approx.
Power Consumption – Idle Mode – 2.5VA
Tank Capacity- 8 Litres
Product design followed as per international safety standards of
Dimension (in milimetres) – 368(L)x298(B)x540(H)
Ships in 2 days