From miniature wearable devices to complex system designs, Tevatron deliver services through its innovative solutions, engineering processes and delivery excellence across the spectrum covering connectivity (Wireless technologies), Cloud and Data Platforms, Systems Design, VLSI, next generation Software Development and Testing, EDS, PLM, IoT and Industry 4.0.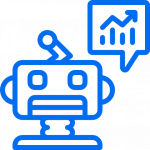 Our services help organizations use data and analytics to create new business models and revenue streams – all while ensuring security, quality and regulatory compliance of data. Underpinned by technologies such as cloud, Internet of Things (IoT), Artificial Intelligence (AI), Machine Learning (ML) and advanced analytics, our solutions help enhance decision making while enabling augmented intelligence and process automation.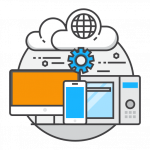 Tevatron has deep knowledge and extensive experience in a wide range of hardware platforms, sensors, actuators and more, ranging from the simplest microcontroller all the way to miniaturized yet fully powerful PC platforms.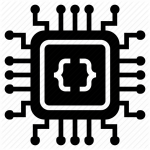 We provide reusable, customizable and ready to use SoC building blocks in the form of softcore IPs to help our customers achieve their time to market goal. We've been proactively working in the area of high-speed serial interface IPs and have contributed to overall customer success with our Soft-Core IPs and IP leveraged services.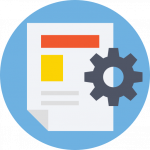 With over 100 experts within semiconductor services in and with experience from more than 1000 technical documentation projects worldwide, we are well positioned to create and manage the content for you information products.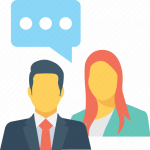 We adopt an approach that emphasizes communication, collaboration, integration and automation, thus, removing bottlenecks in software development and ensuring agile delivery for software-driven innovation. We apply lean and agile principles across the software lifecycle, thereby, improving the culture and processes while fostering innovation and enabling a responsive feedback mechanism.